An online group coaching program
EMOTIONS AT WORK
Welcome
Emotions at Work is a group coaching program hosted by Oriana LaVilla and Tomomi Sasaki to help our clients deepen their resilience in the face of uncertainty and unlock higher professional satisfaction and growth.We believe it's a fallacy that emotions are often "left at the door" in the workplace.Our moods and emotions affect who we are at work, whether we embrace them or not. They influence our levels of confidence, how we relate to others and how we grow. Yet, most people don't have access to spaces where we are in healthy dialogue about emotions, to develop our emotional vocabulary with curiosity and care.
In this program, you will meet with peers to practice new perspectives and tools to more effectively:
Articulate personal aspiration with confidence

Ask for what you need and set boundaries with courage

Identify old stories that lead to frustration and cynicism

Unblock what lies in the way of trust with curiosity

Connect with your sense of joy, admiration and wonder
What it looks like
5 x 90min live sessions on Zoom, every other Thursday

Small group of 6-8 people

A mix of theory and practice, with a different topic each session

2 x 60min drop-in "Tea time" open discussion spaces (optional)

Recaps, resources and home practices shared throughout the 12 weeks
Topics
Confidence, saying no, making effective requests, trust in the workplace, managing expectations, navigating difficult conversations.Topics are announced before each session, in response to the needs of the group.
Group?
Exploring emotions requires interaction with other human beings—self-directed learning will only take you so far.Each group has a mix of different genders, ages and countries of origin, as well as a wide range of professional experiences and interests.
Fee
360 EUR (≈400 USD)We offer variable rates to support different financial contexts and circumstances. Please get in touch if this fee makes the program inaccessible for you.
Join us!
Our next run will be in early 2024.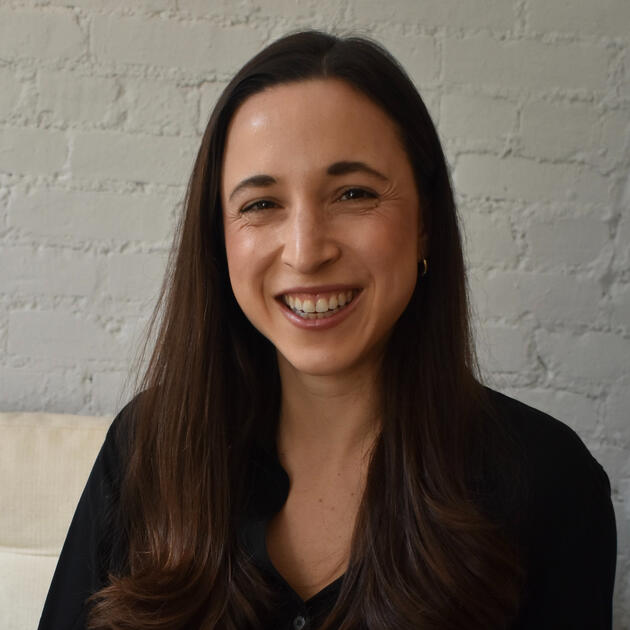 Oriana LaVilla
Coach, consultant & facilitator working at the intersection of personal and social change. I support individuals, organizations and groups seeking to build resilient relationships, expand their emotional fluency, and make transformative change in their lives, work and communities.My personal interest and pull towards coaching grew from my own experience of overwork and burnout in the social change sector. Today, I aspire to create a space for my clients and community to step back and reflect on the narrative of work and success ever-present in today's capitalist culture and society and discover how we can all live more in alignment with our values, purpose, and natural energy flow.Based in Serbia/Croatia since late 2018, I work with clients in the US, Europe, and Middle East and North Africa.I am a graduate of the ICF Accredited coach training program at Newfield Network, trained in Emotions-Centered Coaching with the School of Emotions, and run a private coaching practice in addition to hosting Emotions at Work.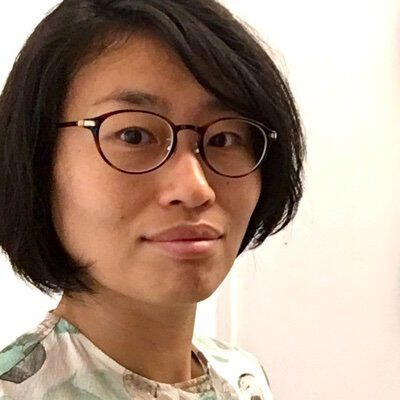 Tomomi Sasaki
Designer, facilitator and coach, working with you to build strong teams, healthy workplaces and useful products.Pursuing a path of personal change shifted how I relate with others—an ongoing journey that brought me to coaching. I am committed to supporting my clients to listen and act upon the quiet signals that come from within.Based in France since late 2014, I'm often on the road in Europe or bopping around my hometown Tokyo.I am a graduate of the ICF Accredited coach training program at Newfield Network, and take on a limited number of clients for one-on-one coaching engagements in addition to hosting Emotions at Work.
"I gained a stronger understanding of how emotions, both my own and others, impact the experience in groups. I feel that I have gained a new way to react or rather not react but take a step back and assess the situation and then act in a way more deliberate way."
"It was a fantastic experience from start to finish! If you're curious about emotional agility then Emotions at Work is worth exploring!"
"This is a carefully-crafted space to safely explore how emotions shape our workplaces and individual experiences of them. Informative, playful, meaningful, engaging. Time well-spent!"
"What I'm most proud of is that I have moved on to "how do we create a better situation" instead of being stuck in the feelings of anger, resentment and "this is your fault…". "
"It helped reduce some of the stigma I have associated with the role emotions are supposed to play at work."
"I enjoyed the way you took turns in leading the session, the calm pace, the mix between theory and exercises, the different people in the group and the interaction with the others."
Wondering if this is for you?
Coaching is beneficial if you're seeking some kind of change in your personal or professional growth.This program is likely a good fit if you believe there is a higher level of satisfaction and fulfillment at work that can be unlocked by developing your ability to recognize and navigate your emotions. Past clients have joined out of a desire to establish better boundaries at work, build trust in a remote-first workplace, navigate hostile relationships, and learn how to create safer spaces.No prior experience or knowledge is required. We simply ask that you come ready to learn as part of a collaborative group process and share your experience and perspective.
© Emotions at Work. All rights reserved.